GET CONNECTED. GET HELP.
Every day people in our community are facing issues that, if left unsolved, can lead to a downward spiral. 211 is our way of connecting people in need to resources as quickly and as efficiently as possible.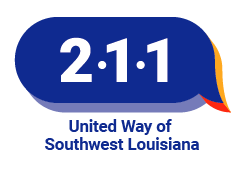 211 is an easy-to-remember phone number that links people in need to relevant information. When you call 211 you will speak with a trained information and referral specialist who will help you navigate the complex maze of human services. By maintaining an accurate database of public and community-based resources, 211 is able to connect you to basic services - 24 hours a day, seven days a week, and even during a disaster.
Additionally, you can use the online service directory for resources near you.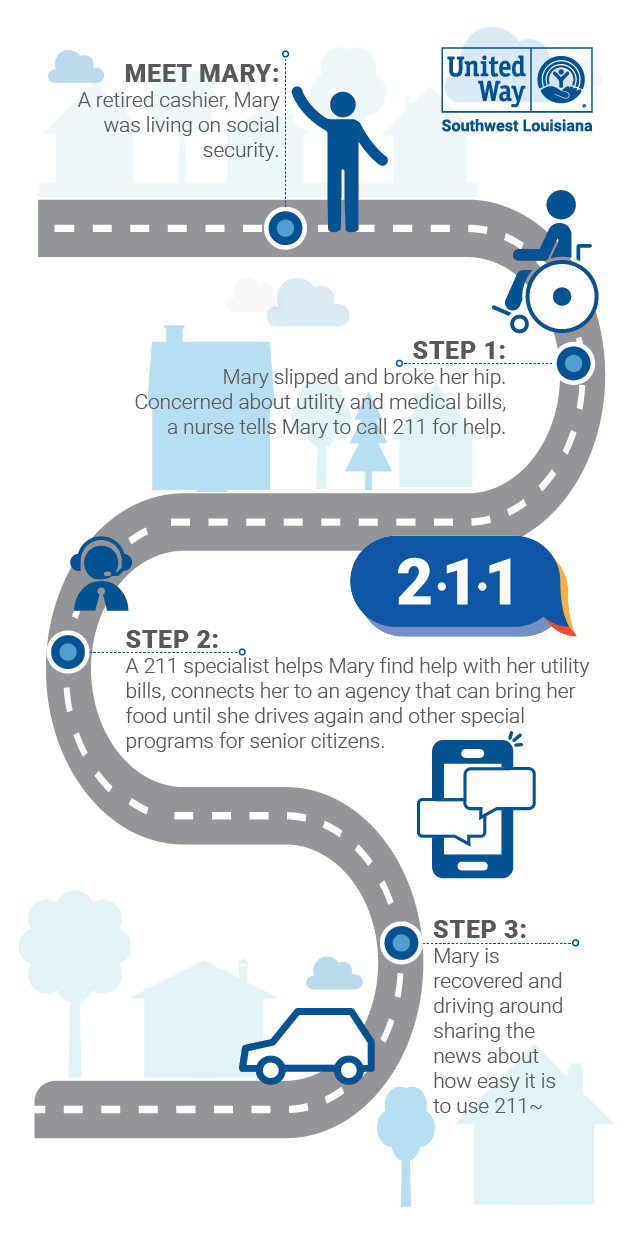 Benefits of 211
211 is a single access point for every day needs and in times of crisis.
Food, shelter & clothing
Opioid Abuse
Abuse/Neglect prevention & protection
Rent/Utility/Financial assistance
Crisis Intervention services 
Job training
Transportation assistance
Educational programs
Home health care
Congregate meals for the elderly
Homemaker services
Quality childcare
Family resource centers
Volunteer opportunities 
And much more...
WHEN YOU CALL 211, WHERE ARE CALLS DIRECTED?
211 calls are answered by trained information and referral specialists that find resources in your specific geographic area.
24/7/365
Callers have access to multilingual services as well as information for the hearing impaired
211 maintains a computerized Service Directory of resources and services statewide
Contains non-profit agencies, faith-based organizations and government services