Poverty is the single greatest threat to children's well-being according to the National Center for Children in Poverty. Hunger and poverty go hand-in-hand and both are a real problem here in Southwest Louisiana.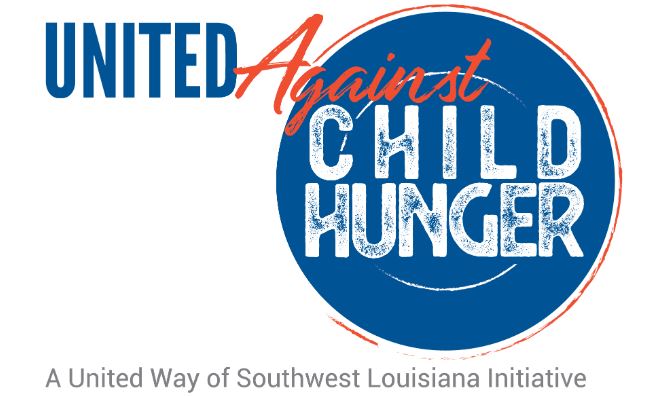 DAY OF CARING 2023   
VOLUNTEERS
No one under the age of 18 permitted even with an adult
Date: TBD
9 AM - NOON
THE FOOD DRIVE
In an effort to work together to end child hunger, United Way of Southwest Louisiana partners with the Calcasieu Parish Police Jury Summer Feeding Program by creating Weekend Food Packs so children in the programs have healthy and easy-to-eat foods over the weekend. United Way of Southwest Louisiana works with local companies, organizations and groups to collect food for Weekend Food Packs.
5 out of 6 children who participate in an in-school lunch program do not receive meals during the summer. Many of these same children go without food on the weekends during school. Summer can be very difficult for at-risk kids without access to school-lunch programs so Summer Feeding Programs are provided. Weekend feeding is taken up by United Way of Southwest Louisiana by providing the programs with a bag of meals and snacks that administrators can give to each child to take home on Friday.
JOIN WITH VOLUNTEERS AND ORGANIZATIONS IN YOUR COMMUNITY!