Louisiana lags the nation in median household income for senior citizens and leads with the percentage of those 55 and older who remain in the workforce, but the state has a more diverse group of seniors than the average state. Nearly 32% of Louisiana's 60 and older crowd are people of color, putting the state at 11th in the nation.
Initiatives Serving Seniors in SWLA
Funded Partner Agencies with Programs that Serve Seniors
Social isolation can complicate healthcare and negatively impact physical health and mental well-being.
lower use of healthcare
dementia
coronary heart disease
stroke
11% of Southwest Louisiana's seniors live alone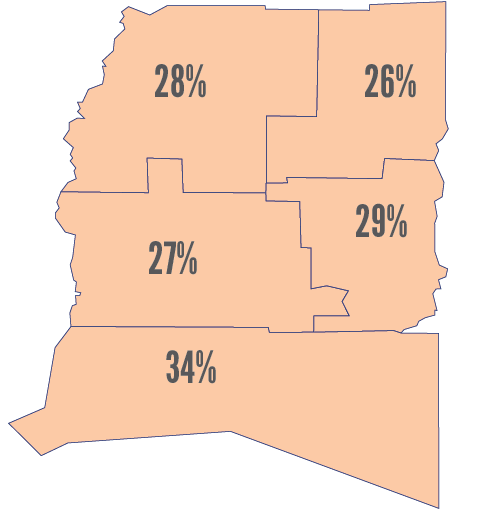 Social isolation results in an estimated $6.7 billion in annual Medicare spending.
The graphic to the right shows the percentage of senior citizens in each parish of Southwest Louisiana.